Your Name:Curtis Anderson
Player's name:Andrei Badea
What rule did he broke:Disconnect to avoid arrest.
Proof: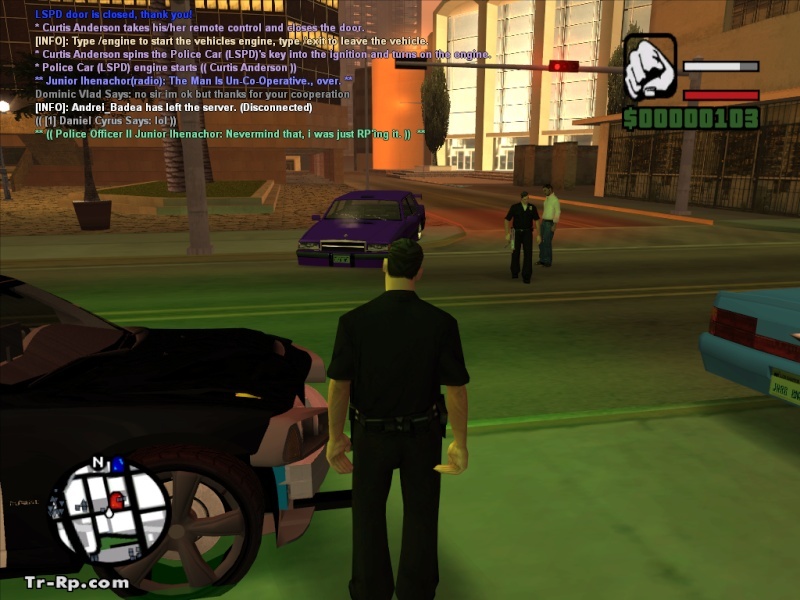 Additional Information:My friend was chasing him for some crimes committed and when i arrived he just disconnected because he wasn't able to run anymore due to the broken engine.[You can see his car [purple one]is broken]
Do you agree when the player will not be guilty you will be guilty:Yes.